Free After Effects Templates is what we have for you today. After-Effects are often in the form of unique templates that can be accessed in the web for advertising and adding a distinct touch to our masterpiece. Today, we bring you an additional bonus to all video enthusiasts out there who wish to try out these templates. Since quality is needed and sought out, we have compiled some templates tha can be downloaded for free. By accomplishing some of the requirements set out by the author or the owner, you can download the template as easy as one-two-three!!!
Check out our 33 Free After-Effects Templates and have the opportunity to try and test the unique features an After-effect has into your creations. Grab this amazing chance and start browsing through this cool collection.
Free Particles To Logo Reveal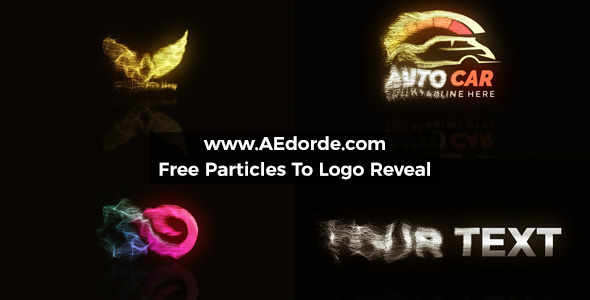 Outstanding premium project for FREE. Very easy to use. Plugin  trapcode form is required for this effect.
Download
Light Show Free


With 1920×1080 full HD resolution and made in CS3 and is cs4 compatible.
Source
The Peoples Template


Made all in After Effects, no plug-ins and with 1920X1080 full HD resolution.
Source
Free Slide


Template wiith voice tutorial and step-by-step procedure written below the video.
Source
Glowing Logo – FREE


The template can be used to showcase a title, image and a slogan with Full HD (1920×1080) resolution.
Source
Glowing Lower Third – FREE


The above template can be used in church media.
Source
Center Of Attention


Template created from Adobe After Effects CS4 Project with easy customization.
No longer available.
Happy Holidays


This template includes 2 placeholders for text and one place holder for a logo or image.
Source
New Free After Effects Template for August


This logo reveal requires no additional plugins and works great for logos or text and with a resolution of 1920 x 1080.
Source
FluxVFX Free Template- "Pop Out Book"


A simple template which is perfect for any type of client or project with 11 placeholders for your photos or videos, and 13 areas for text.
Source
New Free After Effects Template for September


This template has a short opening sequence with footage or photos, with no pre-rendered elements so the file size is pretty small (less than 5 megs) and no third party plugins are required.
Source
Free SnowStorm Project


The template helps create a dramatic background.
Source
Free After Effects Intro Template (Project Download)


The following template needs plugins trapcode particular, video copilot's optical flares
Source
Free Shizz Ep.10 – Free After Effects Template – 'Cinematic Trailer'


This template is good for cinema-type projects.
Source
Tron Project and Walk-Through


This After Effects template comes with a short video walk-through.
Source
Free After effects intro Template


Another cool after-effect template.
Source
Free After Effects intro Template


Amazing template with cool effects.
Source
Flow Reveal


No longer available.
After Effects: Trailer Title 2.0 (Project Included)


This template consists of a pack of 7 compositions for movie trailer.
Source
Logo 01


The template is compatible for logo presentation.
Source
Radeon – Free Project File for After Effects (aep.)


The template has a resolution of HD 1280 x 720
Source
Free Stylized Title Treatment


The template uses some elements from the Free stock package.
Source
Optical Flares – Pre-rendered (DOWNLOAD)


The template is pre-rendered.
Source
Particle Formation


This template transforms the corporate or personal logo into small particles which gather for an amazing reveal.
No longer available.
Shatterize – Free Project File for After Effects (aep.)


With resolution of HD 1920 x 1080
Source
Circular Frames Free Template


Contains six placeholders for photos or videos.
Source
Fire up! – Free Project File for After Effects (aep.)


The template has a resolution of HD 1280 x 720
Source
Underwater Scene


Creates a cool underwater experiece with this template.
Source
Eternal – Free Project File for After Effects


Has a resolution of HD 1280 x 720.
Source
Text Transforming – Free Project File for After Effects


Template's resolution is HD 1280 x 720
Source
FREE Projects


The template needs Trapcode Particular, Lux plugin.
Source
Illuminating Particles


The template uses particle swirl using a couple of smoke images.
Source
BREAKING: Free News Templates


The template creates a realistic news crawlers that don't make your movie look fake.
Source
Cassidy Bisher's Color Grade


The template has a film type looks.
Source
Many developers and artists today are into using After-Effects template to add a unique twist to their work. Seen any interesting compilations here??? Write to us should you have any other suggestions of any type of templates that you want to have access into. We'd love to hear from you!